Environmental Monitoring
& Cleanroom Services
Environmental monitoring is an essential and critical component of a sterility assurance program that is used to demonstrate the state of control of manufacturing and testing environments. Alcami can provide support specifically tailored to the needs of your cleanroom.
Solid principle of our GMP operation starts with the team of qualified and experienced scientists. All environmental monitoring analysts have completed a rigorous training program guided by a comprehensive curriculum that covers sampling and testing standard operating procedures, cleanroom behaviors, proper equipment utilization, and good documentation practices following the ALCOA principles.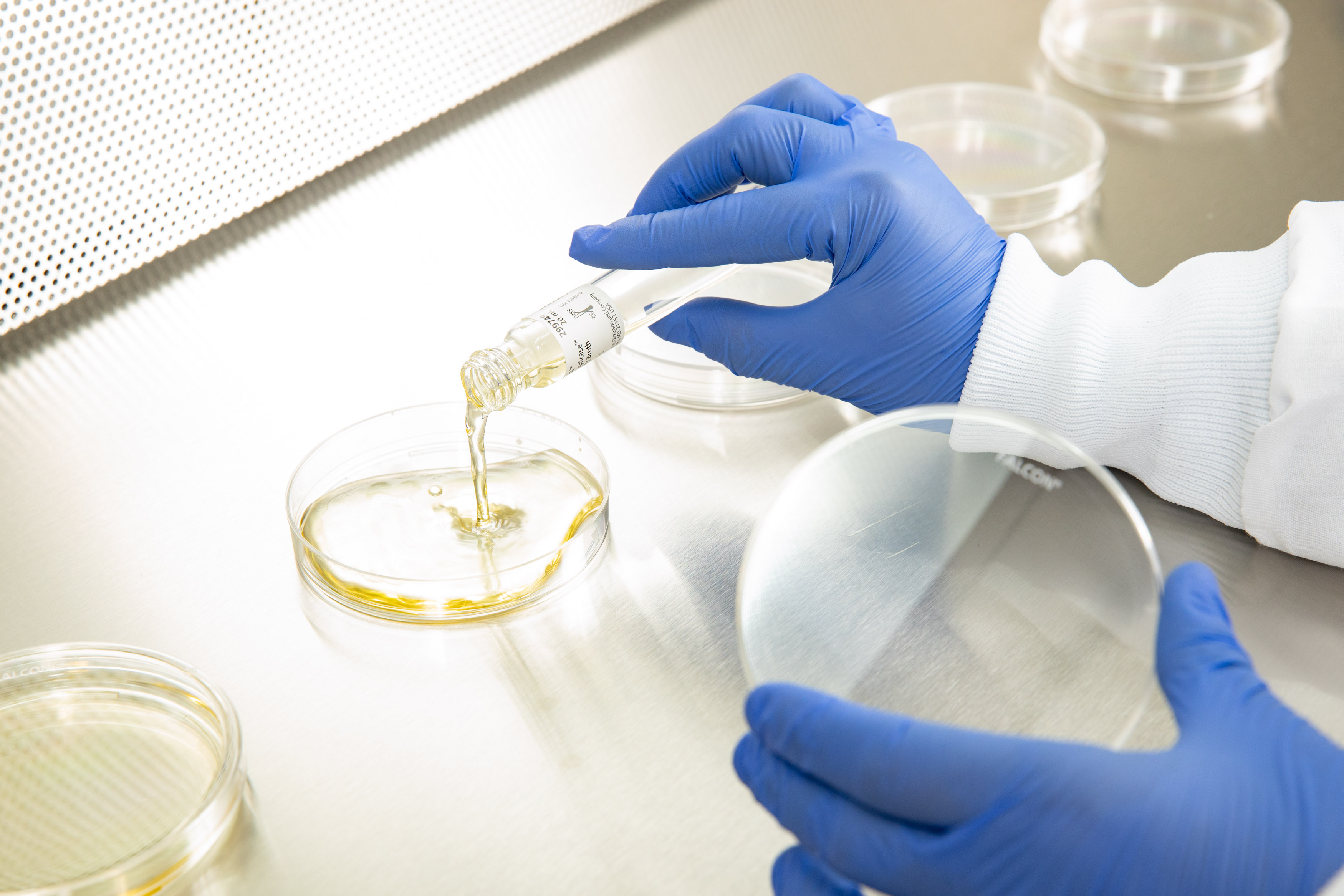 Environmental Monitoring and Cleanroom Services that DELIVER exceptional expertise and timely customer service.
Qualification and Certification Support
Baseline Studies

Cleanroom Qualification Activities

Cleanroom Certification per ISO 14644-1:2015

Utilities Qualification Activities
EM Sample Collection and Analysis
Mitigate Risk

Proactively Identify Trends

Evaluate the Effectiveness of Cleaning and Personnel Practices
Utilities Sample Collection and Analysis
Testing performed on compressed air and gas systems on-site as well as collect water samples for analysis at our state-of-the-art laboratory facility
Microbiology Support
Samples that are collected utilizing our on-site sample collection services or received via mail for incubation are processed at our laboratory facility located in Morrisville, NC

Samples are handled by our microbiologists to ensure that they are placed on test in a timely manner.

After incubation, samples are enumerated and recommendations are made regarding microbial identifications
Consulting Services
Training (gowning, sample collection, etc.)

Commissioning (cleanroom design, validation, qualification, and certification)

Protocols and Risk Assessments

Trending (data analysis)
MODA-EM™ Paperless QC Micro Solution
Real-time electronic documentation from sample preparation through review

Immediate notification of excursions

Email notifications for the collection, incubation, and enumeration of samples

Continuous trending with visuals including heat maps
Ready to Get Started?
---
Complete this form to connect to a member of the Alcami team.