Environmental Monitoring
& Cleanroom Services
Environmental monitoring is an essential and critical component of a sterility assurance program that is used to demonstrate the state of control of manufacturing and testing environments. Alcami can provide support specifically tailored to the needs of your cleanroom.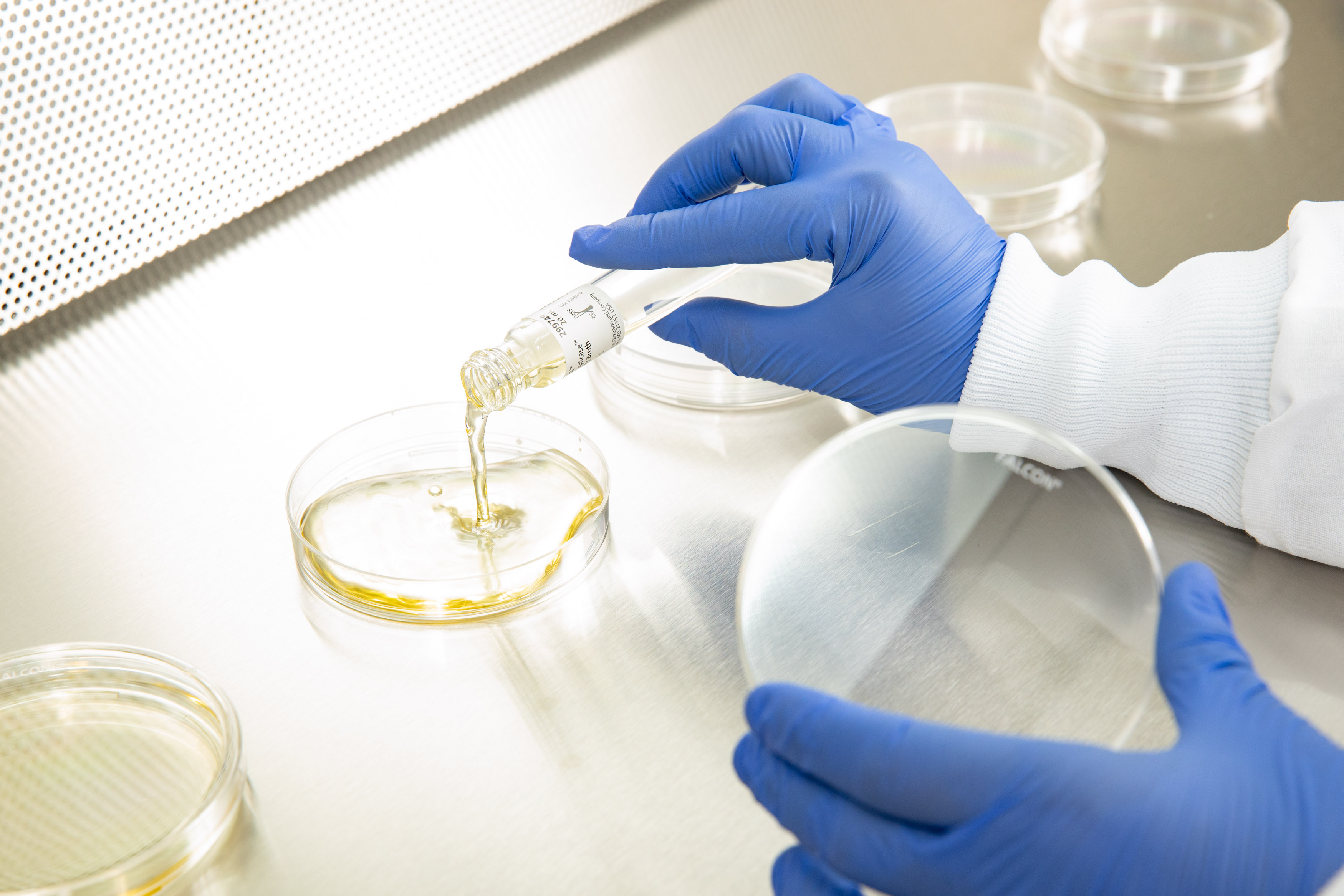 Qualification and Certification Support
 A successful environmental monitoring program begins with the appropriate qualification and certification activities that will lay the groundwork for routine testing. Our team is well-versed in the current industry and regulatory standards and can assist with the following qualification and certification activities:
Cleanroom Qualification Activities

As Built Performance Qualification

At Rest (Static) Performance Qualification

Operational (Dynamic) Performance Qualification

Cleanroom Certification per ISO 14644-1:2015

Utilities Qualification Activities
EM Sample Collection and Analysis
Once a cleanroom is qualified and certified, a routine environmental monitoring program must be established. This program details the sampling type, frequency, and trending requirements to ensure that a cleanroom can be maintained in a state of control. An environmental monitoring program's success can be determined by its ability to provide meaningful data that can be utilized to:
Proactively Identify Trends

Evaluate the Effectiveness of Cleaning and Personnel Practices
Not only is Alcami able to provide on-site sample collection; we are also able to incubate and analyze environmental monitoring samples collected by your team.
Utilities Sample Collection and Analysis
Cleanrooms are commonly equipped with utility systems such as water and compressed air or gasses. It is imperative that these utilities meet the prescribed specifications to ensure that the manufacturing process is not compromised. Our trained analysts are able to perform testing on compressed air and gas systems on-site as well as collect water samples for analysis at our state-of-the-art laboratory facility.
Microbiology Support
Samples that are collected utilizing our on-site sample collection services or received via mail for incubation are processed at our laboratory facility located in Morrisville, NC. Samples are handled by our microbiologists to ensure that they are placed on test in a timely manner. After incubation, samples are enumerated and recommendations are made regarding microbial identifications. A robust environmental monitoring program must address the need for microbial identifications. It is not sufficient to merely quantify organism recoveries as that does not provide insight into the types of organisms and whether or not they can have a negative impact on the product.
Consulting Services
Cleanrooms come in all shapes and sizes. We are here to help your cleanroom achieve a state of control and can provide consulting support to address:
Training (gowning, sample collection, etc.)

Commissioning (cleanroom design, validation, qualification, and certification)

Protocols and Risk Assessments

Trending (data analysis)
MODA-EM™ Paperless QC Micro Solution
Our environmental monitoring program is further enhanced by MODA-EM™ software, a Lonza trademark registered in the USA.
This paperless quality control solution was chosen for its ability to incorporate one of our core values: data integrity. Additional benefits of MODA-EM™ are:
Real-time electronic documentation from sample preparation through review

Immediate notification of excursions

Email notifications for the collection, incubation, and enumeration of samples

Continuous trending with visuals including heat maps
Ready to Get Started?
---
Complete this form to connect to a member of the Alcami team.