Chemistry
Alcami offers a broad range of analytical testing and related services
Alcami's scientists have more than 40 years experience developing analytical methods and procedures to support drug development and manufacture. Equipped with first-in-class lab and process analytical technologies, our labs are flexible and designed to achieve optimal results in an efficient and timely manner.
Core Capabilities
Compendial monograph testing per the USP, EP, BP, JP, FCC, ACS

Analytical method development, verification, transfer, and validation studies for small molecules and biopharmaceuticals

Drug substance reference standard characterization studies

API characterization

Heavy metals, trace metal impurities, and elemental impurities testing per USP <232>, <233>

Organometallics

Catalyst Control

Residual solvents as per USP <467>

Container and closure system integrity testing by vacuum and pressure decay

Disinfectant qualification and disinfectant efficacy studies

Liquid chromatography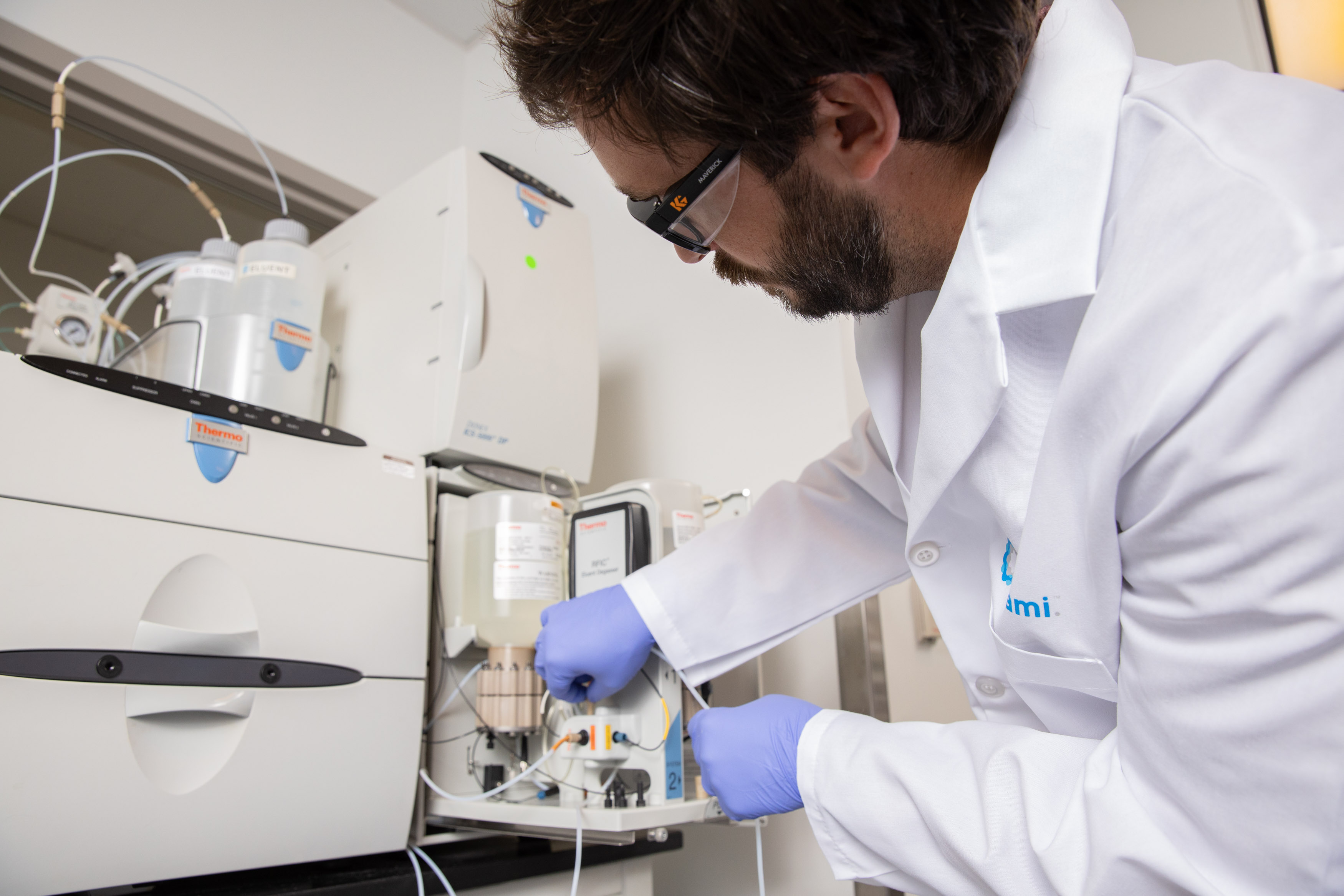 Ready to Get Started?
---
Complete this form to connect to a member of the Alcami team.