Oral Solid Dose Manufacturing
Providing scalable solutions to meet a wide spectrum of scientific needs to support preclinical production through commercial launch
Specialized to manufacture oral solid dosage forms, Alcami's Wilmington, NC campus is arranged in flexible suites to support advanced and complex projects. The facility's cGMP manufacturing technologies include low shear, high shear, and spray granulation and fluid bed drying capabilities. Alcami's formulation development experts assist in solid-state characterization services, product development and lifecycle management including formulation changes and qualification of additional indications.
Core Capabilities
First-In-Human (FIH) to commercial

Flexible GMP suites with cold chain and low humidity options

Wet and dry granulations

Roller compaction and milling, including Gerteis Mini-Pactor® roller compactor

Dry blends

Tumble, high, low shear - up to 650kg, density dependent

Functional/non-functional coatings

Immediate and extended release

Tray and fluid bed dryers

Powder in capsules, powder in bottles

Tablets and capsules, hand and machine forming

Laser imprinting

Proven regulatory track record

DEA schedule I-V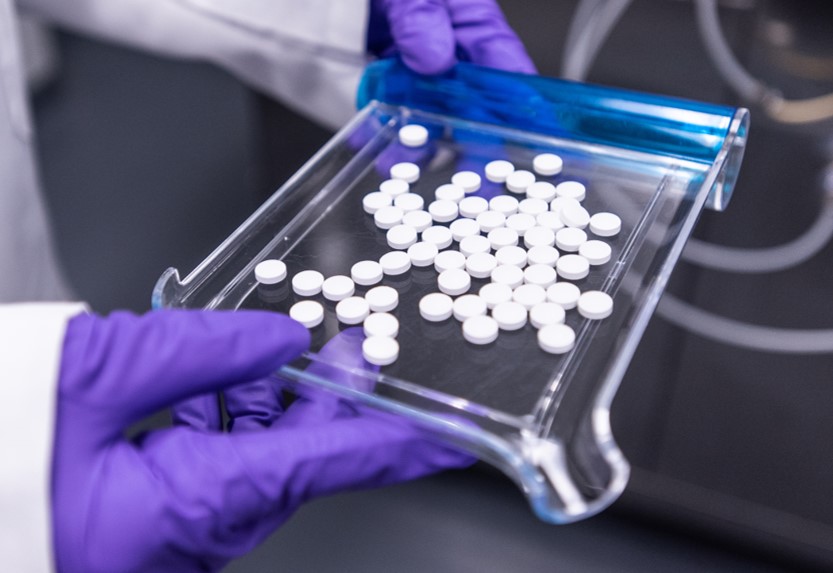 Ready to Get Started?
---
Complete this form to connect to a member of the Alcami team.