Drug Product Formulation Development
Alcami's formulation development team proactively guides your development program every step of the way – from Compound to Clinic.
Our team is adept at solving challenging formulations for new chemical entities (NCEs) and developing high-performance dose forms to meet today's consumer needs. We offer early-phase accelerated programs for NCEs and generic drug development for human and veterinary applications (ANDAs and ANADAs).
Alcami's formulation development scientists provide full chemistry, manufacturing, and controls (CMC) services for drug candidates that encompass all biopharmaceutical classification system schemes (BCS Class I through Class IV) including the more challenging not freely soluble, unstable, or poorly bioavailable compounds. Our formulation and analytical experts can provide creative solutions to your toughest pharmaceutical challenges, including products with extremely low or high drug loads, poor flow, or homogeneity problems.
Access our team's extensive experience developing parenteral and topical formulations. We have developed our operations and quality systems to effectively and efficiently process small and large molecules for administration by injection, including solutions, suspensions, emulsions, and lyophilized products. All of these product types have been successfully transferred for clinical and commercial use by Alcami's team of formulation development experts.
Core Capabilities - Pharmaceutical Product Formulation
Accelerated first-in-human clinical trial materials

API polymorph screening

API salt form selection

API structural chemistry

Bioavailabilty enhancement

Blinding and over-encapsulation

Clinical formulation development

Commercial dosage form design

Drug candidate selection

Drug excipient compatibility studies

Drug product lifecycle management

Drug substance preformulation studies

Injectable prototype development

Matching placebo development

Pediatric formulation development

Pharmaceutical process development

Powders for reconstitution

Preclinical formulation development

Quality by design (QbD)

Solid oral dose prototype development

Technology transfer and process scale-up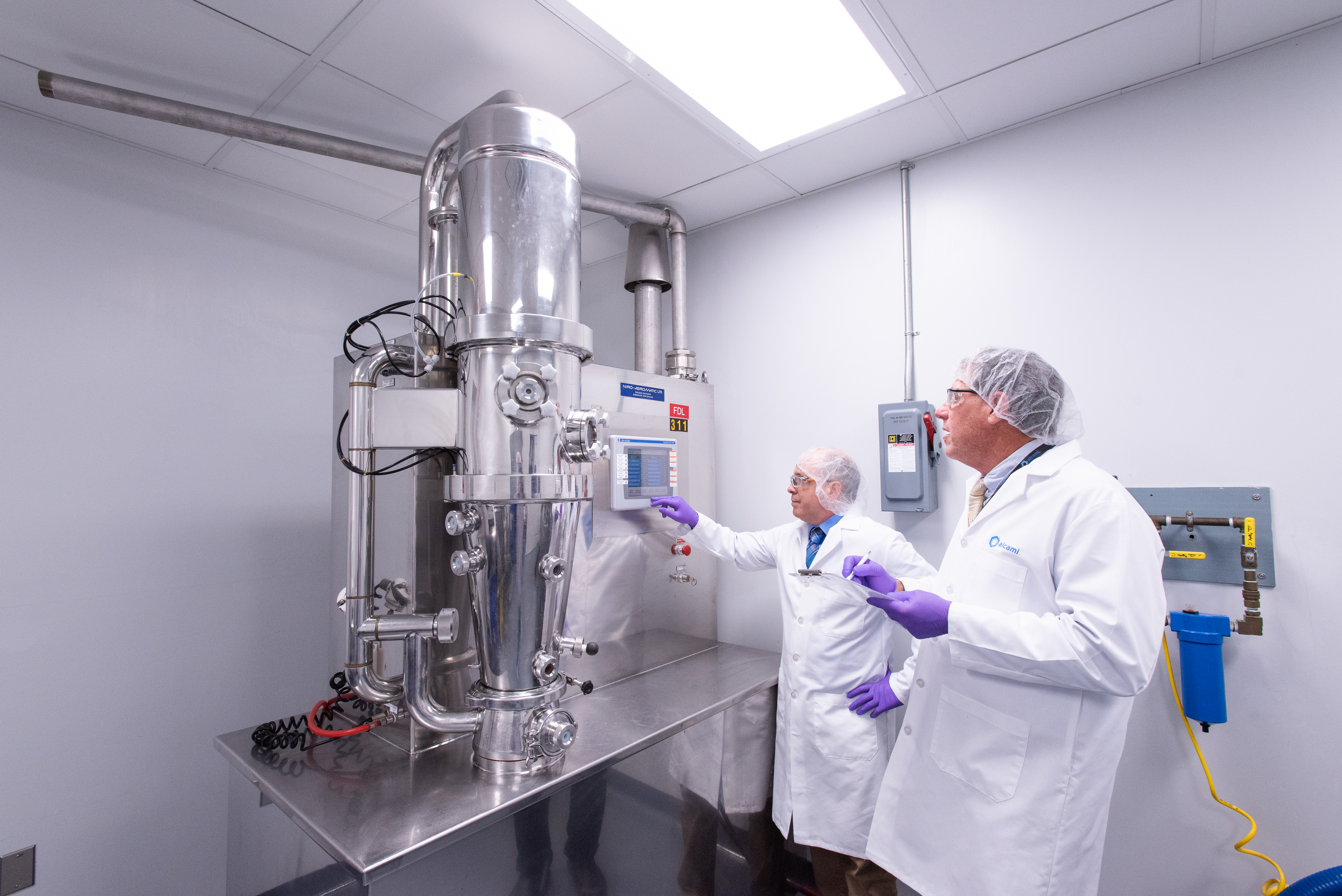 Ready to Get Started?
---
Complete this form to connect to a member of the Alcami team.